I found an old journal entry which stated the following:
Friday, November 17, 2006

Today I finished making my first bowed psaltery. I think it turned out okay, and I plan on making another one.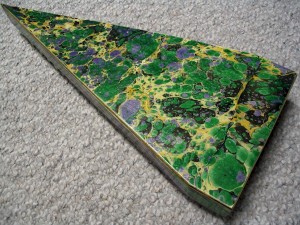 I made my very first bowed psaltery using plans from Dennis Havlena. (Back at that time, I was highly interested in a painting technique known as marbling, and I used this technique to cover every square inch of my new instrument.)
Little did I know that this instrument would be the start of a long and winding journey into woodworking!